Oh blimey ! I forgot to post last night … I'm sorry about that … I was really busy yesterday evening with family stuff, and was beat and off to bed by 10pm. I have no staying power :-
Well I shall make a cuppa then sit down and find something interesting to say, hehe … back with coffee in a min
.
.
.
.
.
.
.
BACK !
Well ….. Today has been yet another of those stay at home and potter days … the one nice things was that I actually got to lie in bed for a bit this morning ;D I got up at 10.30 …. wow !
I must have stayed in my PJ's and dressing gown until sometime after lunch today, hehe … oh how lazy I felt
We had scrummy scrambled egg on toast for lunch and I pretty much spent the afternoon pottering between the kitchen and the computer.
One thing I did find though, were some cool poly clay tutorials on youtube
They're pretty basic really … striped canes and buttons, etc, but I am going to have a go and see what I can make after I have written today's blog entry

The thing I am liking about poly clay is that I can chill out on the sofa, by the coffee table to do it, and not have to freeze in a draughty kitchen
I did stumble upon this lady's work while I was browsing though .,…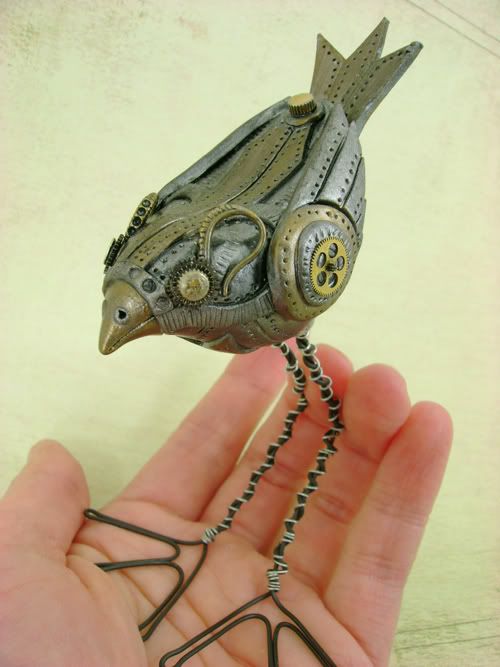 Here's a link to her page … http://monsterkookies.deviantart.com/#/d34rq1m
Well I can dream, can't I ?
Anyway .. I shall save you from my ramblings for now. I should go and get some clay out for a play … Kids go back to school tomorrow, and I need to get their stuff ready too… yipppeee
Hope everyone has had a lovely weekend ? .. see you tomorrow
xx